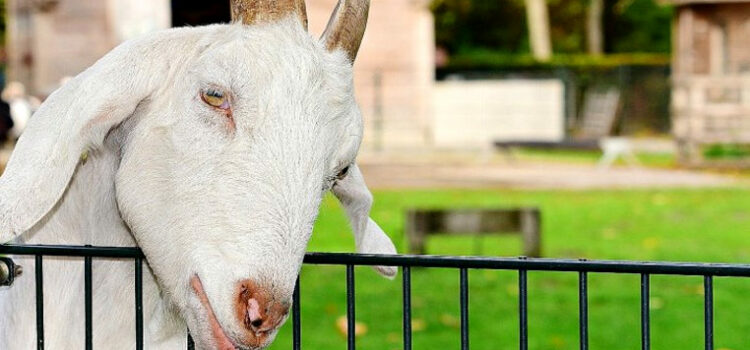 Many individuals are raising goats in cities and suburban areas in recent times. One of the famous goat keepers is Jennie Grant, who lives in Seattle. She was described as the 'godmother of goat lovers' by Time magazine. Raising goats is truly a wonderful experience. It reminds humans of the fact that they've lost touch with these adorable farm animals over the years. 
Today, many people don't know anything about goats. Here, we've presented some tips to those who wish to raise goats in cities:
1. Know the local rules and regulations
The very first requirement for keeping goats is whether it's allowed according to the local rules and regulations. Permission might be required from the authorities of the county, municipality or the local association of homeowners. Certain breeds of goats, especially the males among them that haven't been neutered can be loud. 
It might not be possible to keep them in a place that's densely populated. Much of this can be attributed to their poor habits with regard to hygiene.
2. Choose a goat breed according to your needs
The ideal breed for backyard environments would be goats that stay small at maturity. Oberhaslis and Manchas are an excellent choice if you're looking for one of the milk-producing breeds. However, there must be a stud buck of the chosen breed is present in the area where you reside. 
In the process of raising female goats, you'll realize that they need young ones. This is how they begin producing milk. People who don't want milk from these animals can raise pygmy goats. If your intention for raising goats is dairy, take your doe to a stud buck when it's breeding time.
3. Have a covered goat shed built
It's important to have a shed that protects the goat from rain, wind, and snow. For this purpose, you'll need to provide them with a covered shed. There are different styles of shed that can be constructed for the goats. The first thing that's needed in a shed is protective flooring. It must stay dry so that the goats would be comfortable. 
At least half of the sides of the goat shed must have walls. Goats would be protected from respiratory problems if there's proper ventilation. As long as your goats stay dry, you don't need to provide the shed with additional heat.
4. Provide a milking stand with a stanchion
You should plan on milking twice a day if you wish to have dairy products. As the days grow shorter, you can milk once every day. When the goat gives birth, you must plan on picking the exact tempo after some weeks of rest. You'll certainly need a milking stand with a stanchion. 
It would help the goats to place their head and enjoy their treat while being milked. They must be given some training in the process of getting milk. You'll also need to train yourself in milking the goats. Some amount of practice is required to get your hand movements right. 
In the absence of a proper stand, you'll face a lot of difficulties while milking your goat. Without an appropriate stand, you'll probably need to almost lie down on the ground while milking. This is especially true in the case of shorter goats.
4 Tips for Raising Goats in the City